Crysine #???
Edit
the Ice Crystal pokemon
---
ice/rock type
ability- stone shine
height- 3'01"
weight- 65.0 lbs.
pokedex color- white
egg group- ground/mineral
21 egg cycles
75 catch rate
50% female, 50% male
dex class- uncommon
Effort value- 2 attack
Behaivor
Edit
Crysine are very protective pokemon, usually living in isolation due to their protectiveness towards their crystals on their tail. They usually only join together to protect the alpha female and/or mate/hunt. They live alone or with their family in small underground burrows dug into the ice. They are usually found in arctic areas.
usually found on thick glaciers or snowy areas
Base stats
Edit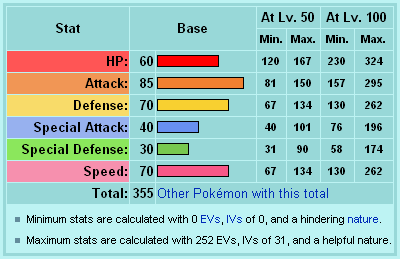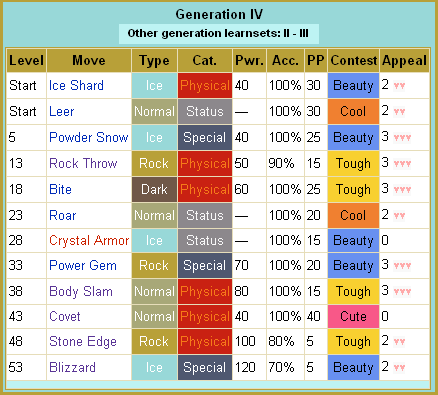 Evolution
Edit
Crystlitt-> happiness (baby) Crysine -> 37 Stoatstyl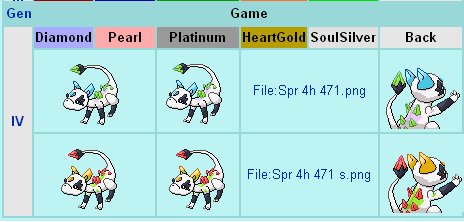 sprites, data, and concept were made by inx