A POKEZUKOFIRE CREATION
DESCRIPTION
Edit
REFIDADE are floating masses of ice who are just as mischievious as ROTOM.
EVOLUTION TREE
Edit
Evolves from TIMEGO at level 21.
Basically bllizardy haunted places.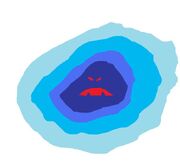 LEVEL UP MOVES
24 ICE BEAM
30 AURORA
34 HAIL
40 BLOCK
45 CALM MIND
52 AVALANCHE
TM MOVES
HIDDEN POWER
SECRET POWER
SHADOW CLAW
Ad blocker interference detected!
Wikia is a free-to-use site that makes money from advertising. We have a modified experience for viewers using ad blockers

Wikia is not accessible if you've made further modifications. Remove the custom ad blocker rule(s) and the page will load as expected.